As in Vehicle Fleet Manager 4.0, Fleet Manager Mobile allows you to create vehicle groups. This is useful when you want only certain users to access certain vehicles (see this article to learn how you can assign specific vehicle groups to specific users), or to simply better organize your data.
Vehicle groups can be created from the "Configuration - Vehicle groups" menu :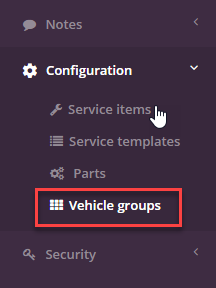 This view lets you create, edit and delete vehicle groups :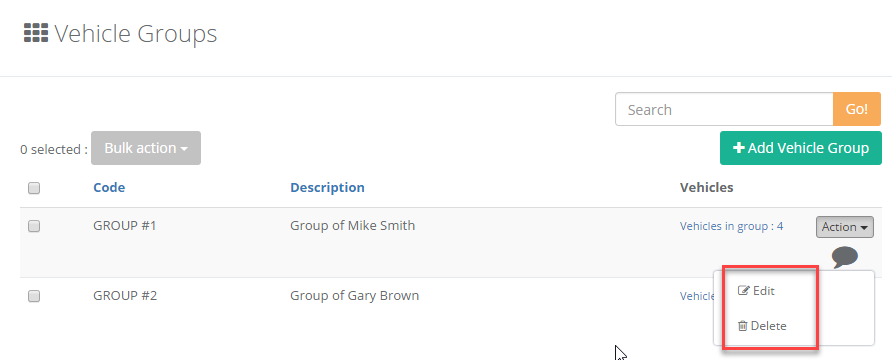 Each vehicle can only belongs to one group at a time and when you delete a vehicle group, the vehicle becomes "orphan". That means it doesn't belong to any group anymore.
You can click the "Vehicles in group" cell to show the vehicles that belongs to the selected group :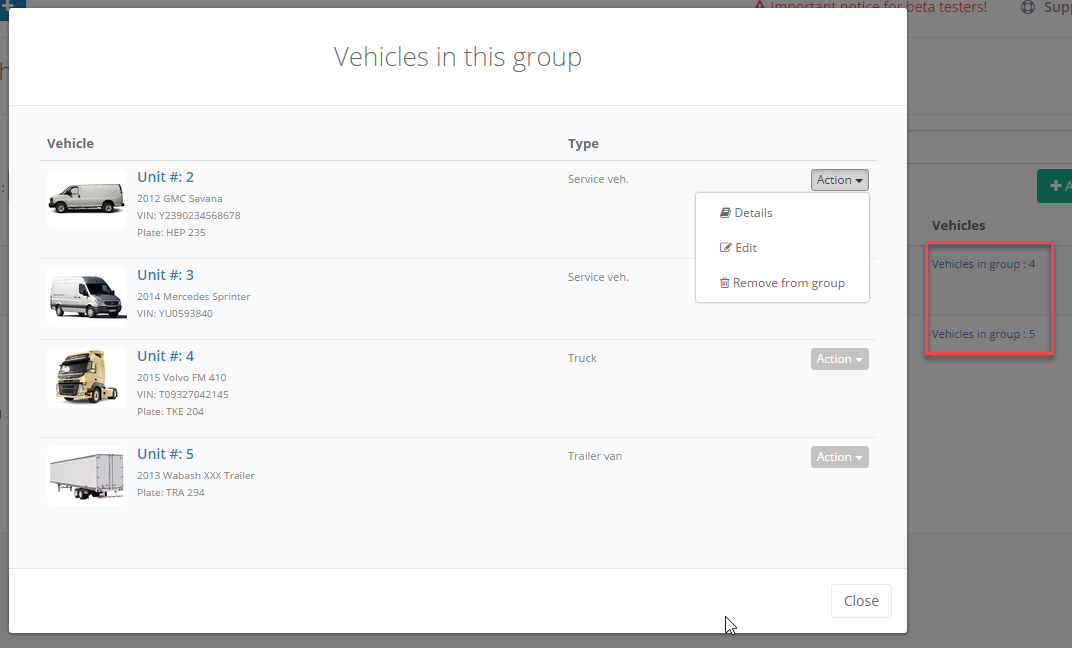 You can see that the "Action" button in this list lets you show the details of the vehicle, edit the vehicle, or remove the vehicle from the group.
If you want to add vehicles to vehicle groups, you need to go to the "Vehicles" view, select some vehicles, then use the "Bulk action - Set group" button :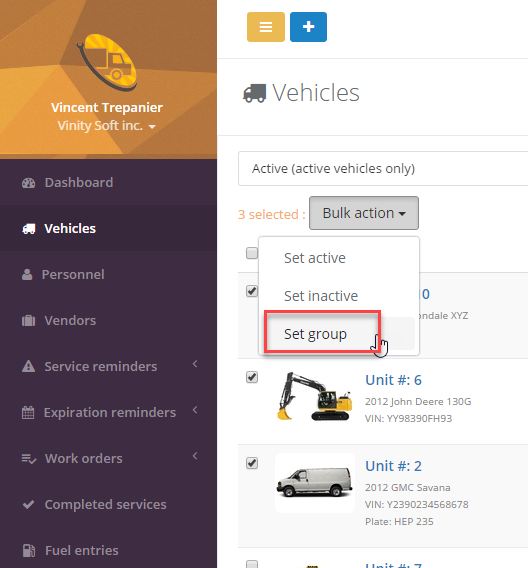 Or you can edit the group a vehicle belongs to while editing the vehicle itself :