Here is a short article to guide you through the creation of reports using Vehicle Fleet Manager 4.0 and Tool & Asset Manager 2.0.
To generate reports, click on the "Reports" tab :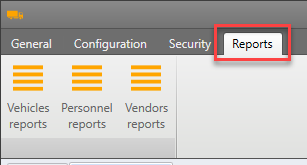 For Vehicle Fleet Manager 4.0, there is Vehicles, Personnel and Vendors related reports. Let's try the Vehicle's related reports.
You can chose to print a report containing data for all the vehicles in your database or for selected vehicles only. If you chose "Selected only", then only the vehicles that are selected in the "Vehicles" list will show in the report.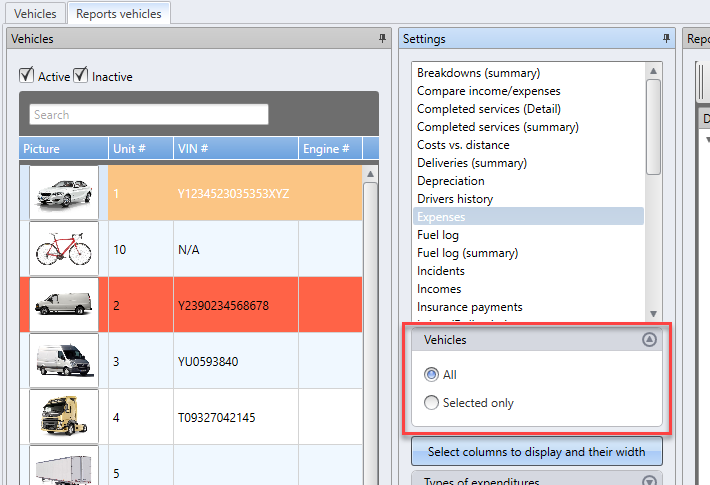 You then need to select a report from the types of reports list. Here, we have selected the "Expenses" report :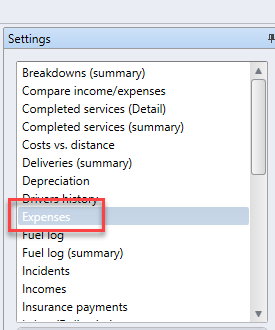 As soon as a type of report is selected, it will display in this area :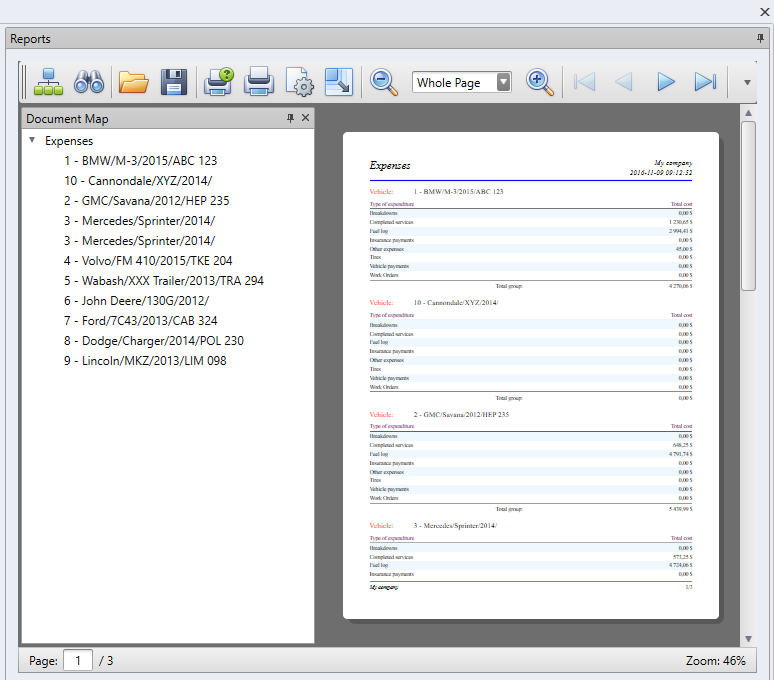 You can add, hide and change the size of columns in the report. Click on this button to adjust those settings :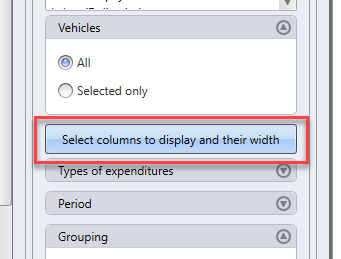 For most reports, you can also change the period of the data to display. Just use this area to select the period :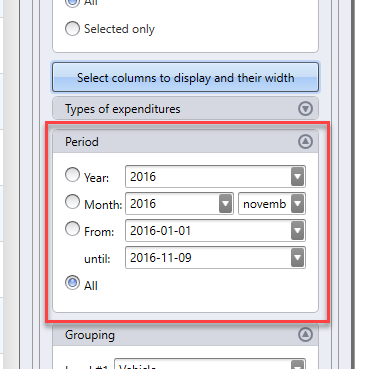 To change or add a grouping to the report, use this area :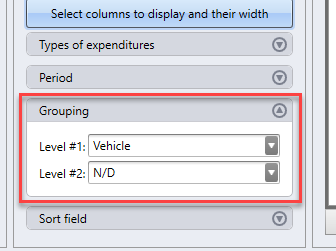 Finally, you can change how the report is sorted using this area :