Yes. The list of active reminders can be sent by email to a list of recipients on a specified frequency.


First step : Configure your SMTP settings
To allow the software to send emails on your behalf, you have to enter your mail server's SMTP settings from here :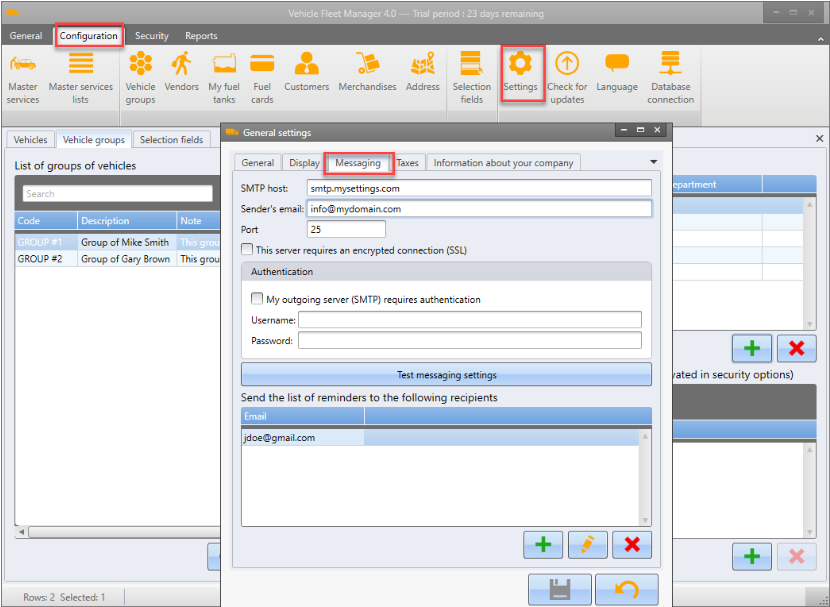 If you dont know the SMTP settings of your mail server, just ask your IT to set this up for you. If you use a common mail server like gmail or AOL, then you can browse the web to find the SMTP settings to use. For example, here is some documentation for these both email services :
AOL : http://www.serversmtp.com/en/smtp-aol
Gmail : https://support.google.com/a/answer/176600?hl=en
Regarding Gmail, there is a security setting to change in your gmail account for gmail to allow third party application to send emails. Please log to your gmail account and modify this setting : https://www.google.com/settings/security/lesssecureapps
Here are sample settings we use for our own gmail account: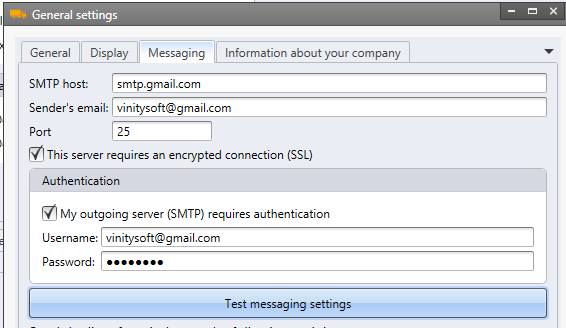 You can use the "Test messaging settings" button to check if your settings are valid.


Second step : Create the list of recipients
Now that the software can send emails on your behalf, you have to create a list of recipients for the emails to be sent to.
Just use this grid to do so :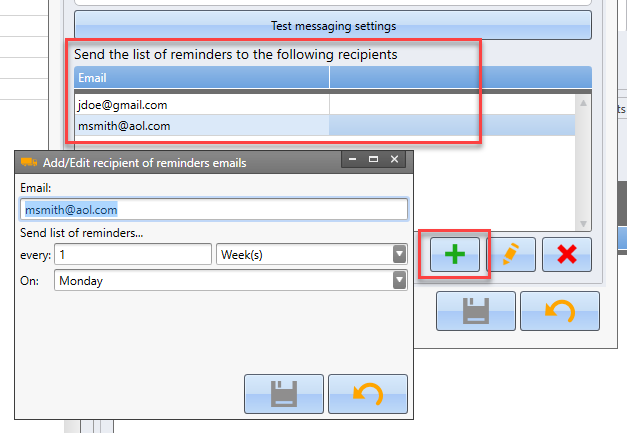 You have to type an email for the list of reminders to be sent to, then select the frequency on which you want it to be sent.
Please note that the software will check for emails to be sent only once a day. The software must be running for the emails to be sent out. If the software is not running, emails will be sent out as soon as the software is started again.