Wait a minute!
Before going further with this article, make sure you understand the differences between "Personnel" and "Users" by reading this article.
Ok, let's start inviting new users!
When you create a new Fleet Manager Mobile account, the user that created the account is set as the "Administrator" of the account. Only the "Administrator" is allowed to access the "Account Setings" and "Billing & Subscription" sections:

Everyone can access the "User Settings" section as the settings from this section will only apply to the user currently logged in.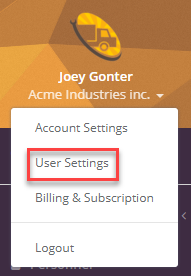 Fleet Manager Mobile allows you to create as many users as you want.
To add & invite users to join your team, use the "Security - Users" menu :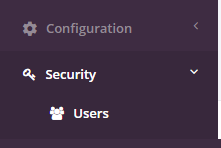 Use the "New user" button to create a new user: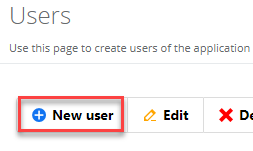 You will have to enter his first and last names, email and password (user will be allowed to change his password by himself later). The email will also be used as the username during the login.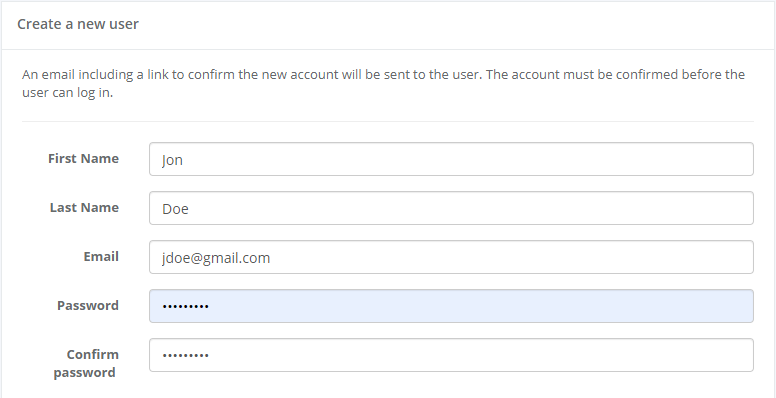 "Show only allowed vehicle groups" checkbox :
If you check the "Show only allowed vehicle groups" box, this user will only have access to selected vehicle groups. Check this article for more details.

"Association with a person from the personnel's list" :
When creating a new user, you have the option of creating and/or associating a person from the personnel's list. When you do so, a "Default person" will be associated with the newly created user. When a "Default person" is associated with a user, this person is selected by default when creating records like "Completed Services", "Fuel Entries", "Issues", etc.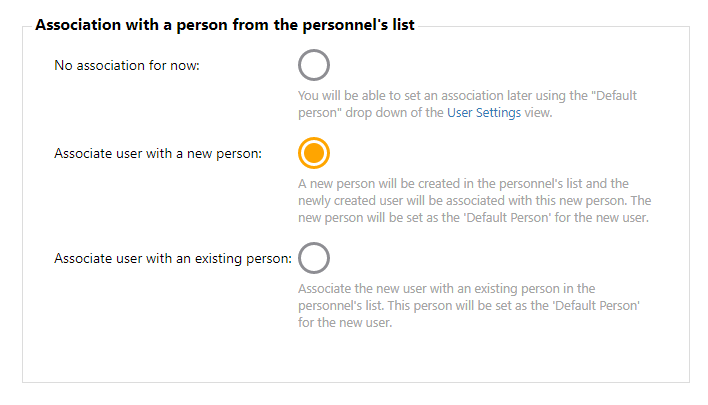 A user can change the associated "Default person" (as well as the "Default vehicle") whenever he wants by going to the "User Settings" section: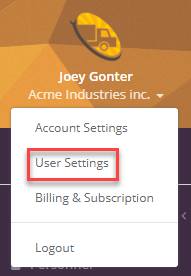 Confirm the newly created user
An email will be sent to the newly created user. User must confirm his account by clicking the link in the email. The link will expires after 24 hours.
If the user omit to confirm his account during this period, Administrator of the account (or any other user with permission to edit users) can use this button to resend the confirmation email: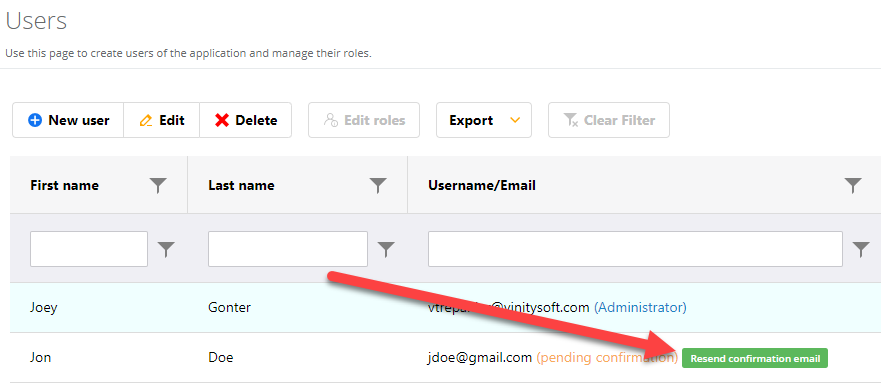 That's it!
You can now invite your whole team to join Fleet Manager Mobile and share your workload with them. Now make sure to check those other related articles: