Welcome to Fleet Manager Mobile!
Fleet Manager Mobile is a fantastic way to manage your fleet of vehicles and equipment, and this guide will help you get started quickly and smoothly.
If you dont have a Fleet Manager Mobile account yet, it's time to sign up!
Step 1 : Configure Account Settings
Account Settings will be the same for each user of the account and only the administrator (owner) of the account can access those settings. You can access the Account Settings from this menu: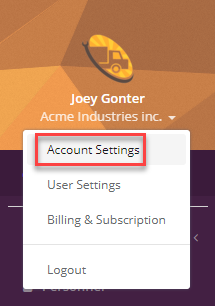 From this area, you will be able to:
Update your organization's information, like the name of the company and address.
Update regional settings like your timezone, currency, date and time format, etc.
Update database connection settings.
Check this article for details on the configuration of Account Settings.
Step 2 : Add Vehicles
Vehicle is probably the main object you will use while working with Fleet Manager Mobile. To add new vehicles, you can use the "Quick add" button:


Or you can navigate to "Vehicle List" using this menue: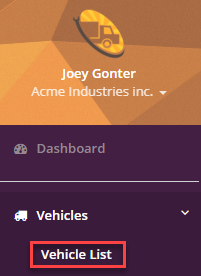 Then use the "New" button: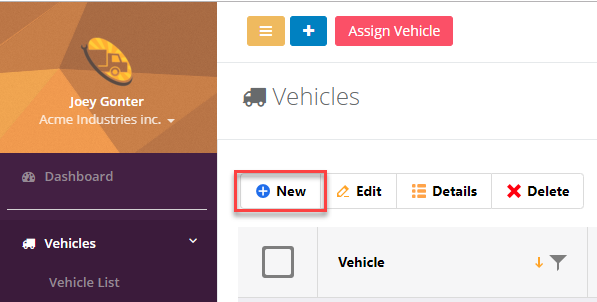 This will initialize the edit form of the vehicle so you can fill out every field values that are relevant to you. You can also use the "Decode VIN" feature to quickly populate a lot of fields:

Check this article for details about VIN decoding.
Check this article for an overview of available fields.
At this stage, it may also be interesting to check out the "Decode Maintenance Schedules From VINs".
Step 3 : Add Users
Fleet Manager Mobile will make it easy for your team to collaborate but to allow this, you have to invite your teammates to join your account! And good news : you can create an unlimited number of users!
But before we go any further, it's important to understand the difference between "Personnel" and "Users". This is why we strongly encourage you to read this article.
Ok, now that you know the difference between "Personnel" and "Users", we can go ahead and create users. To do so, navigate to "Security - Users" menu: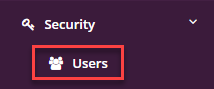 Then continue with this article for details on how to create users.
More resources
There you go! You have completed the first basic steps for a good start with Fleet Manager Mobile. There is a lot of other articles available and we strongly recommend going through those in the "Getting Started" section first. They will help you configure your account with no hassle so you can quickly enjoy all the benefits of Fleet Manager Mobile.